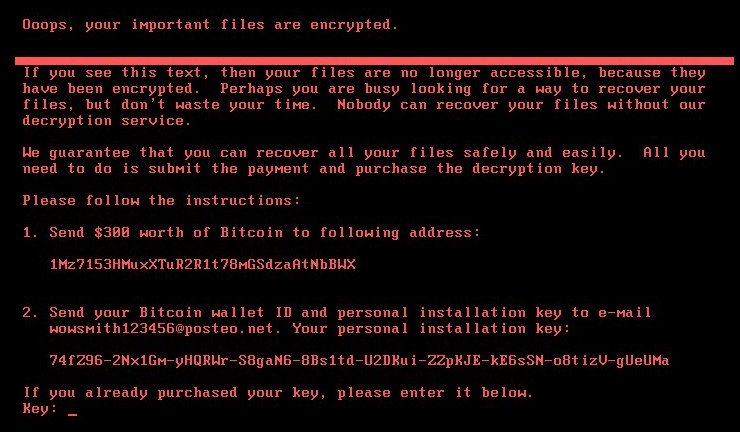 Supportedge have been monitoring this threat since 28 June 2017
Again None of our clients have reported this infection.
What is the danger to Supportedge's clients?
This problem is an issue for Microsoft Windows systems only. The Petya attack starts by sending spam messages containing links to download a ZIP archive. The archive contains a malicious file and as well as a JPEG image. The file names are in German at this stage, the file names are made to look like resumes for job candidates, for this reason the main is HR staff in German-speaking countries.
Australia has not been hit by a wave of attacks. This attack uses the same exploit in Windows that was used to spread WannaCry virus. There are notable differences between Petya and WannaCry, the largest is, WannaCry had a kill switch, Petya does not! If you are infected by Petya Your computer becomes locked and held at ransom (no access to the operating system).
The top 5 countries that have been affected
Germany
China
India
Japan
Russian Federation
What do I do to protect myself?
Call us, we will check your system and report the risk. If you're a subscription client we have already checked your systems, you don't need to do anything.
If you're interested in self-checking your system and you don't need our help you can find more information and procedures here: https://technet.microsoft.com/en-us/library/security/ms17-010.aspx As a part of your self-checks please also make sure to validate your backups.
Ask about our computer monitoring tool!
Not only will this software provide centralised and market-leading anti-virus protection, it will also conduct a thorough series of checks each and every morning before you start work. Checks include:
Your antivirus is up-to-date and protecting you from the latest threats online
Your disk space to ensure your system won't crash and your workers aren't left unproductive while you recover
Your hard disk and memory health to ensure your system is always in peak operating condition
Your Critical Event Logs to spot other developing problems that could cause downtime during the day.
Automated Operating System patch management